Join the Worthy Wages Campaign! Early educators deserve worthy wages for worthy work.
Click here to check out the new Worthy Wages Campaign Toolkit
Join us for a Worthy Wages Celebration on May 5th!
The COVID-19 crisis has made it clear to everyone that child care is essential – for young children, working families, and our state's economy. Early educators are the workforce behind the workforce, and they have been on the frontlines of this crisis from day one.
Despite their essential role, child care teachers remain woefully underpaid and undervalued for the critically important work they do. These teachers, overwhelmingly women and primarily women of color, have remained in the classroom this whole time earning low wages and risking their own health to care for the children of working families.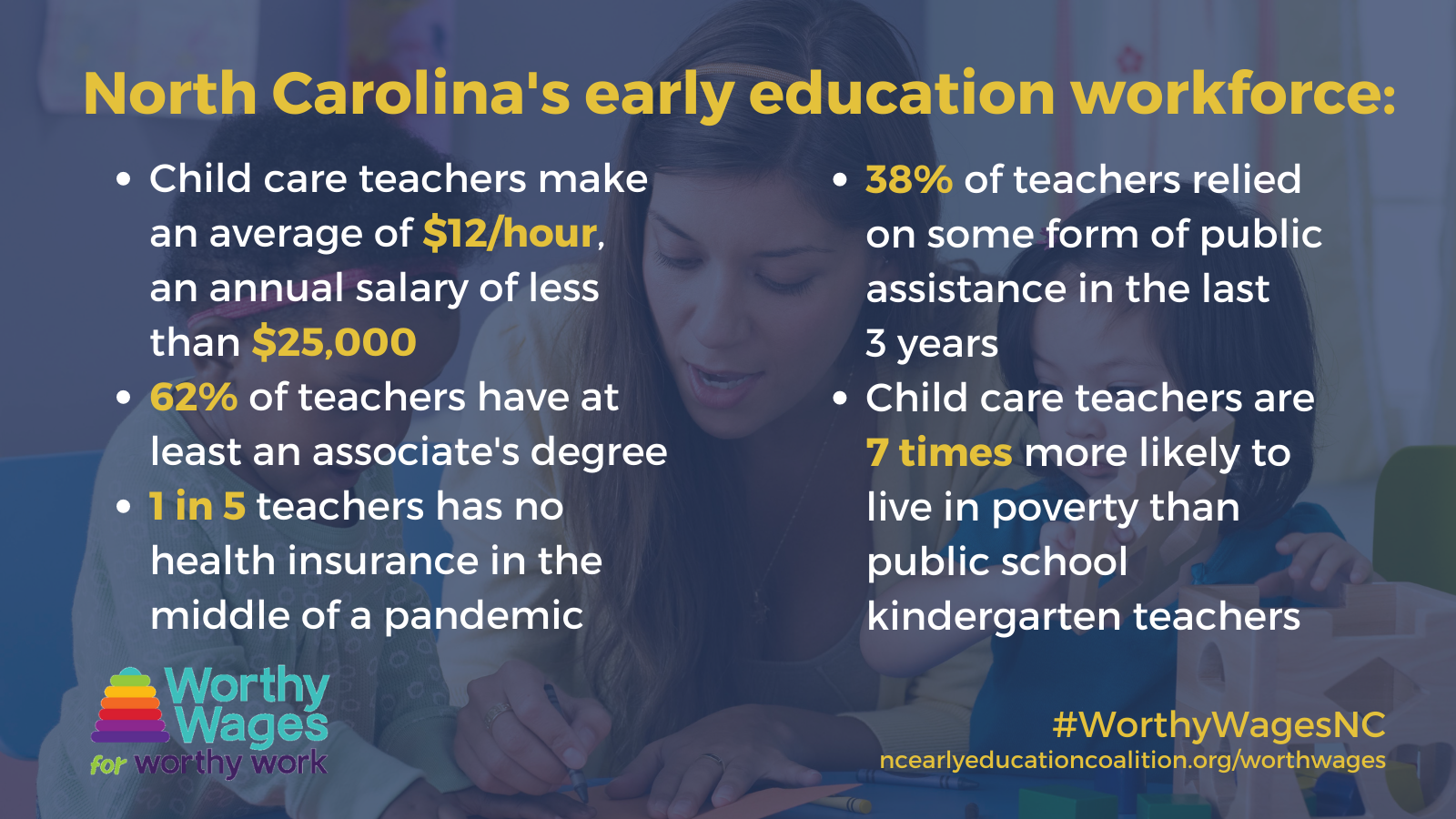 Babies' brains and healthy development are supported by close nurturing relationships with their parents and caregivers in their lives. Young children need experienced, well-educated teachers with whom they can form close attachments and relationships to support their healthy development and early learning. Yet North Carolina is facing an unprecedented workforce crisis, with fewer people entering the early childhood field and qualified teachers leaving the field at high rates due to low wages and lack of benefits.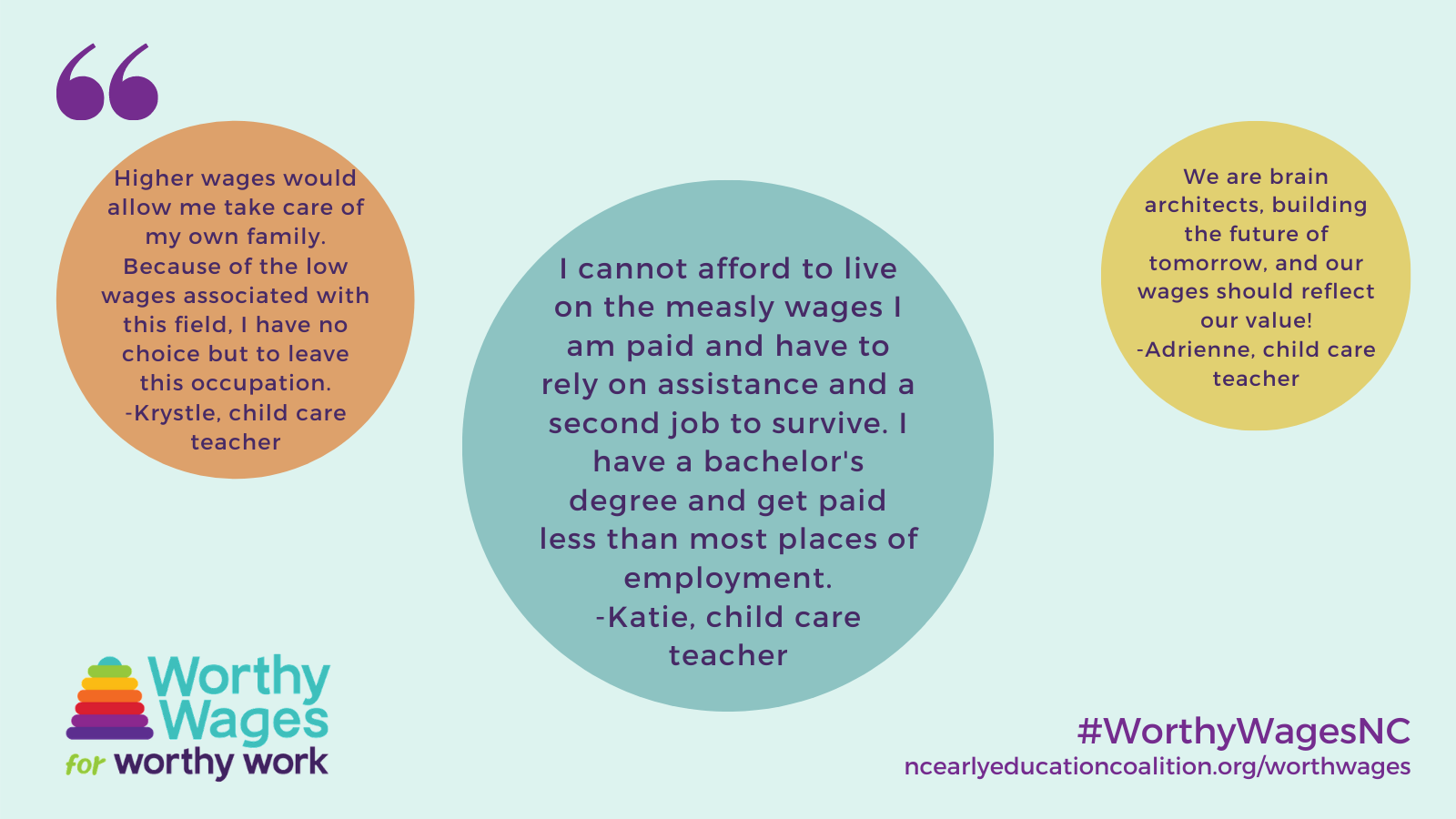 North Carolina's economic recovery and future prosperity depend on a strong early childhood workforce and child care system. But the early childhood workforce crisis existed long before the pandemic, and we cannot continue to build our early education system on the backs of child care teachers working for unlivable wages. It's up to us to make sure policymakers recognize the value of the early childhood workforce – before, during, and after COVID-19.
Please sign up now to join our 2021 Worthy Wages Campaign! Early educators deserve worthy wages for the worthy work they do, and it's time for everyone to stand up and speak out. You'll receive an email every week on Worthy Wages Wednesday with a quick and easy action to take that day and information about other ways to get involved. Together, we can build a movement to support the early childhood workforce.