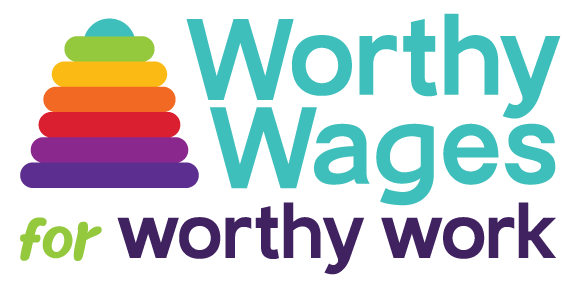 Join the Worthy Wages Campaign! Early educators deserve worthy wages for worthy work.
Click here to check out the Worthy Wages Campaign Toolkit
The COVID-19 crisis has made it clear to everyone that child care is essential – for young children, working families, and our state's economy. Early educators are the workforce behind the workforce, and they have been on the frontlines of this crisis from day one.
Despite their essential role, child care teachers remain woefully underpaid and undervalued for the critically important work they do. These teachers, overwhelmingly women and primarily women of color, have remained in the classroom this whole time earning low wages and risking their own health to care for the children of working families.