Conversations on the Child Care Crisis
Registration for these events has now closed!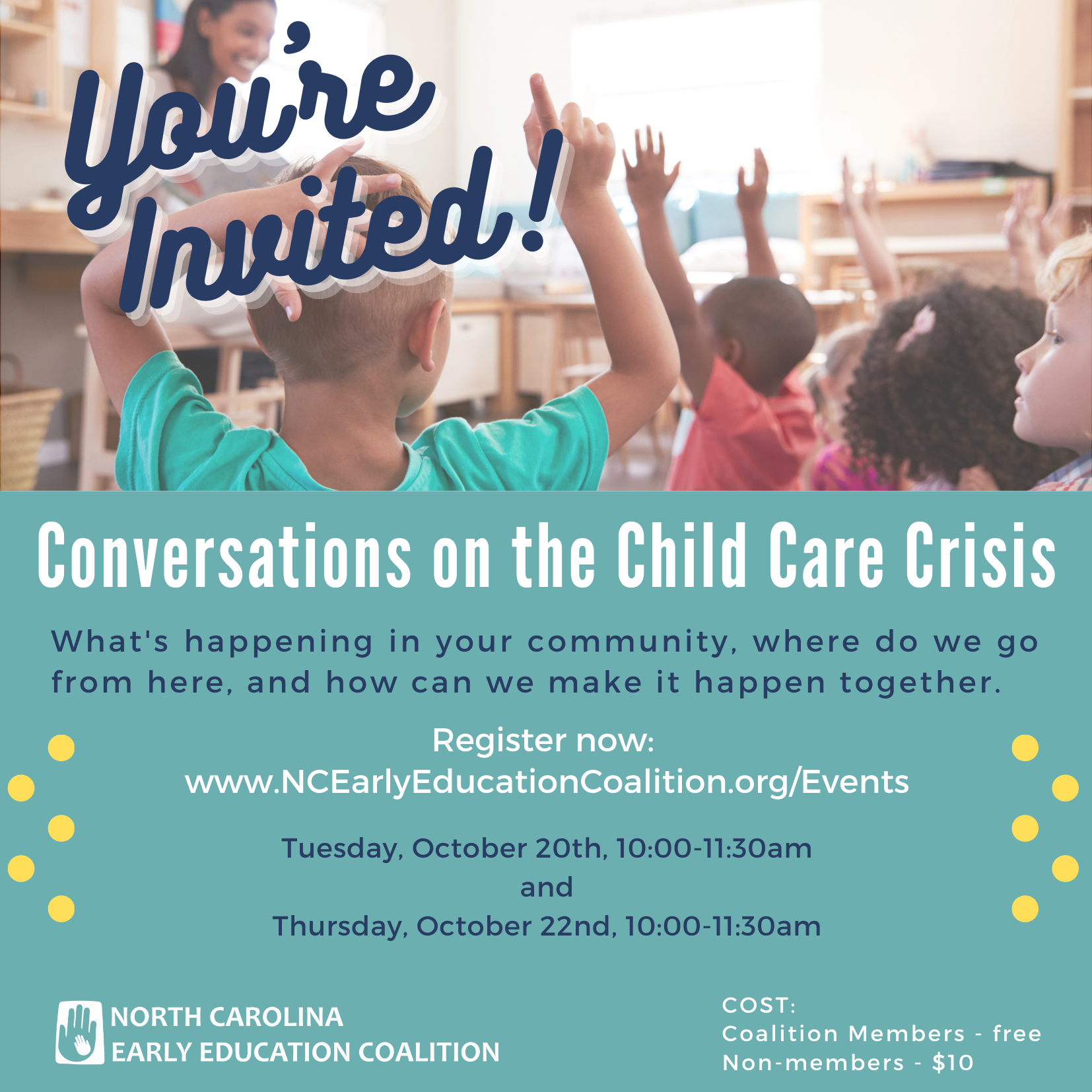 Join the conversation at one of these virtual events in October to talk about the child care crisis in North Carolina: what's happening in your community, where do we go from here, and how can we make it happen together.
These conversations will be key in shaping the Coalition's policy priorities for early education in 2021 and beyond. We need your experience, your perspective, and your voice! 
We'll kick things off by laying some groundwork about the current state of child care in North Carolina, followed by small group discussions to give you an opportunity to share your concerns and challenges and to think big and strategize with colleagues and partners. Then we'll wrap up by sharing some key advocacy tips to help turn your hopes for our early education system into action.
Agenda
10:00 – 10:05     Welcome
10:05 – 10:15     Conversations Overview and Structure
10:15 – 10:55     Small Group Discussions
10:55 – 11:15     Full Group Discussion
11:15 – 11:25     Advocacy Training
11:25 – 11:30     Next Steps and Closing