By Michele Rivest, Policy Director, NC Early Education Coalition
August 26, 2020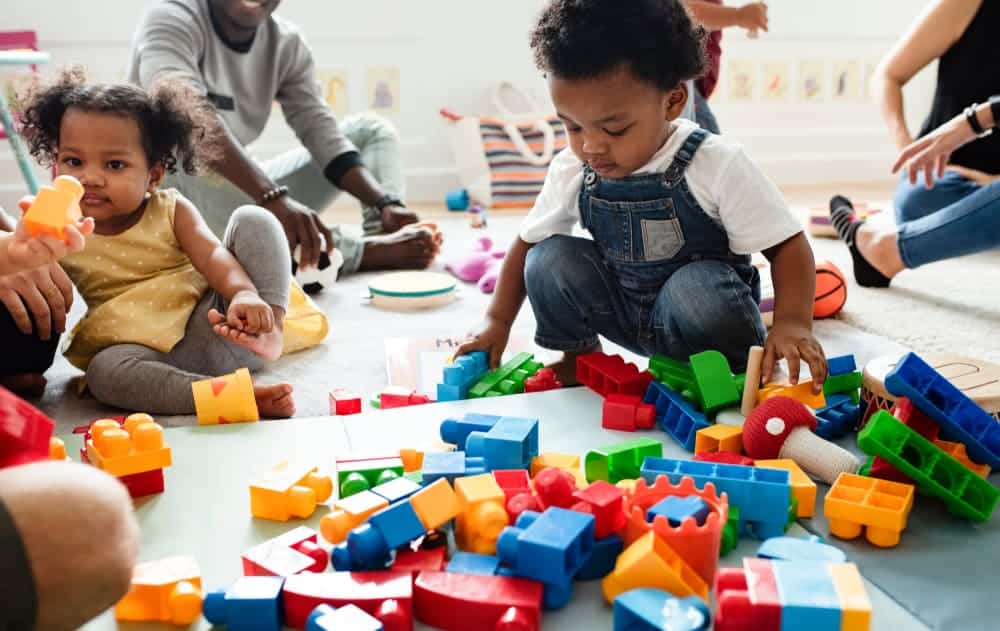 I am going to start with something we all know and something policymakers across the county are saying: child care is essential.
Child care is essential for today's workforce. Families rely on our early education system in order to keep working. Before COVID-19, two thirds of all families with young children were working, and relied on child care to be there to support them. Now, as families return to work, the child care system is on the verge of collapse.
Child care is essential for young children's healthy development and learning. Research clearly shows that early childhood education is key to closing the education gap, improves a child's school readiness and school success, boosts third grade reading and math scores, and enhances lifetime opportunities.
Child care is essential for our state's economic prosperity and economic recovery. Child care programs were asked to stay open to serve essential workers and working families, and they did. Yet child care programs are struggling to stay afloat with low enrollment and not enough financial support to remain open. Pre-COVID, the child care industry contributed $3 billion annually to our state's economy. One study estimates that North Carolina loses $1.7 billion annually in revenue because we do not fully invest in our state's early childhood education programs.
It's very clear that North Carolina will not be able to go back to work without affordable, reliable and high-quality child care in all 100 counties. North Carolina's future economic recovery depends on the recovery of the child care industry.
But despite all the proclamations that child care is essential, the child care system has always been seriously underfunded, and the child care financing system is broken.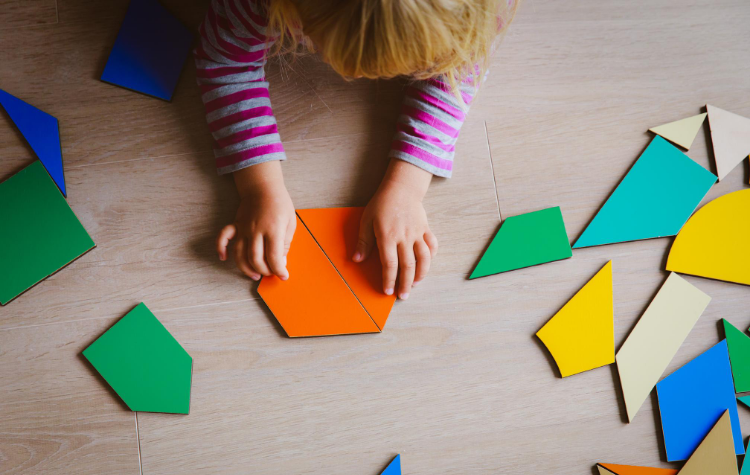 COVID-19 has laid bare the fundamental flaws in the way child care is financed and funded. Child care is not funded like public education. Instead, it operates as a small business enterprise, and the market approach of supply and demand just doesn't work. Child care programs operate on razor-thin margins even in a good economy, most without any cash reserves.
Parents pay the majority of the costs. Child care is expensive, and many parents simply can't afford it. Every year, tens of thousands of working families remain on the waitlist for child care subsidy assistance. Thousands more patch together child care as best they can for their children while they work.
Child care is hard to find, particularly for infants and toddlers. North Carolina is known as a child care desert. In every county, there are more working parents looking for licensed child care slots than are available.
Government only pays about 25% of the child care costs in North Carolina. The state general fund appropriations primarily support Smart Start and NC Pre-K, and neither program is fully funded.
Government funding also supports the Child Care Subsidy program, which is a major source of revenue for programs that serve low-income children and families. Yet, the rates have been inadequate for decades. North Carolina has 100 different county rates, for 3 age groups, and 5 different star levels. Could we have made this any more complicated? Furthermore, it's based on what parents can pay and not the true cost. So programs don't charge parents more, and they can't recoup enough financial support from either private pay parents or child care subsidies to provide quality services.
And that takes us to the early childhood workforce which has been historically undervalued and underpaid for the incredibly important and essential work they do. Child care teachers, even with degrees, earn on average just $11 per hour. Before COVID, many child care workers lived in poverty themselves and couldn't afford child care for their own children. And now they are risking their lives working in child care during the COVID crisis, frequently without access to health care or family leave benefits.
This is the child care financing dilemma: Parents can't afford to pay more, providers can't afford to operate quality child care programs, and teachers can't afford to work for such low wages and no benefits.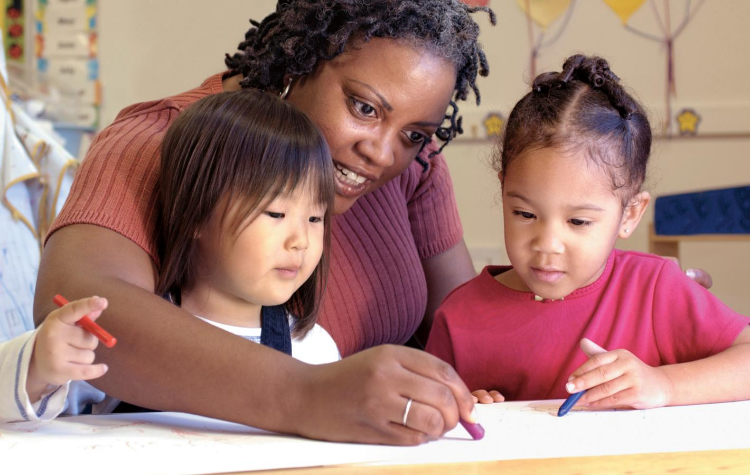 Children do not have equal opportunities in all 100 counties in our state. Funding for child care is neither adequate nor equitable. All of this is disproportionately burdensome for low-income families and families of color.
Now, things are not as bleak as I may have made it sound. We are indeed in challenging times, but in every crisis, there is opportunity. The NC Division of Child Development and Early Education put in place several child care funding relief policies and programs using federal COVID-19 relief funding. Policies that were groundbreaking and should be continued, including:
Expanded child care subsidy assistance for working families earning below 300% of the federal poverty level.
A new flat rate per child paid for every subsidies family based on the child's age, not the county market rate.
Bonus pay/hazard pay for child care teachers and staff, paying them nearly 20% more.
Guaranteed payment for child care subsidy slots and NC Pre-K slots, whether a program was open or closed.
Operating grants to child care programs to cover fixed costs like rent, insurance, utilities and even supplemental pay and benefits for staff.
Unfortunately, the state predicts it will expend all of the federal relief money by the end of August. Then what will happen? As advocates, we all need to call on Congress and our state policymakers to make sure they see and hear the real stories behind the child care crisis. What does it look like in your community or county? Take a video, do an interview, compile local data, send a letter to the editor or share the story on social media. Use our Early Education COVID-19 Advocacy Toolkit to help you share what's happening on the ground in your community.
We have the opportunity to change how we finance child care in this country and in North Carolina – now, while the country is focused on how essential child care is for children, families, and our state's economy recovery and future. It's time to make our voices louder and ask for a big and bold investment to put some real money behind our early childhood system.
Public schools for K-12 students will be here after COVID-19 passes, whether they operate remotely or in person during the school year. But if we don't act now, we may look up and see that our child care system has disappeared. We must call on our policymakers to make child care truly essential and funded as part of the state's core infrastructure, just like the public school system.
If child care is truly essential, it needs significant public investment to make sure every child in every community has an equal opportunity to a sound basic education starting in early childhood.
---
Click here to watch a briefing held on Aug. 13th about equity in child care financing, featuring Coalition Policy Director, Michele Rivest.
Click here to read a report on this issue from the NC Justice Center.