Thursday, June 16, 2022
Spend the evening with the NC Early Education Coalition, friends, and special guests as we celebrate our work together and recognize North Carolina's champions for young children, their families, and their educators!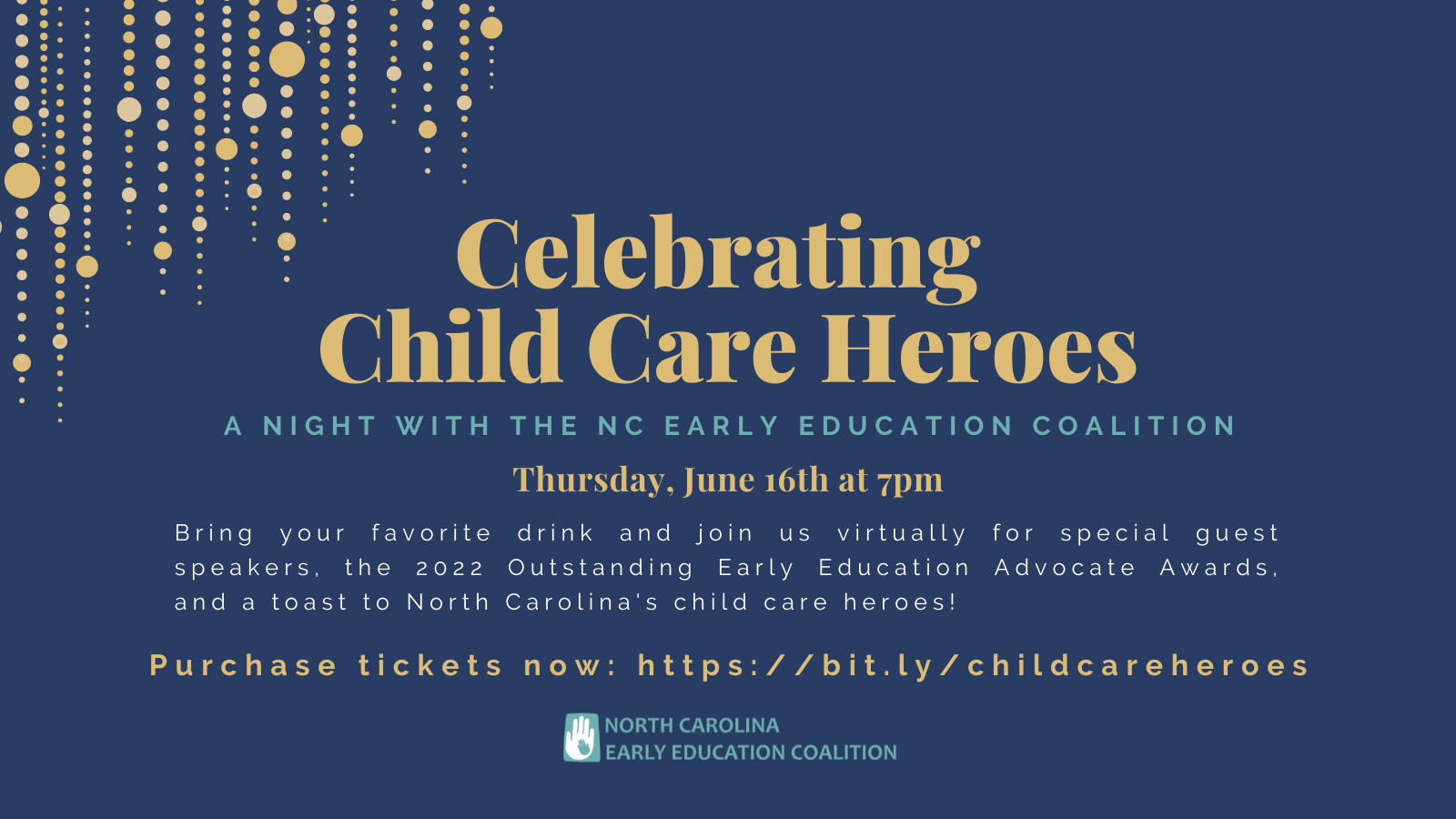 Purchase tickets now for our 2nd annual virtual event and fundraiser, Celebrating Child Care Heroes: A Night with the Coalition, on Thursday, June 16th from 7-8:30pm. Bring your favorite drink and join us for a virtual toast, door prizes, and the presentation of the 2022 Outstanding Early Education Advocate Awards.
We're so excited to announce our keynote speaker for this event, Dr. Iheoma Iruka, Founding Director of the Equity Research Action Coalition at the Frank Porter Graham Child Development Institute! Additional speakers will be announced soon.
Tickets
$60 for non-members
$50 for a ticket + membership
$40 for Coalition members
Please consider making an additional donation to support the coalition and to provide a ticket to the event for an early educator or student. If you are an early educator or student who is interested in a scholarship in order to attend this event, please contact Azizi Culpepper at azizic@ncearlyeducationcoalition.org.
We can't wait to spend an evening together with the best advocates we know! Click here or use the form below to purchase your tickets.

Powered by Wild Apricot Membership Software